This is the landing page for my podcast weblog. I read for me and will only discuss what I find interesting. I'm On Itunes, Spotify, and Sticher so you never have to miss an episode!

You can support us by becoming a patron for premium content by clicking the Become a Patron below.
Put 1 to 5 on it if you want to support the show and our research!
Call 423-463-0658 to leave a 2 minute non-trolly message and I might just play it on the show!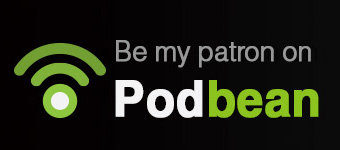 Pork prices can rise and the economy can fluctuate, but consumption of bacon remains steady. Its sublime savory taste has been explained by scientists as well: Bacon boasts umami, the seductive "fifth taste" that rises above sweet, sour, bitter, and salty. In Bacon 24/7, author Theresa Gilliam and photographer EJ Armstrong have teamed up to feed the need for bacon. They include recipes for every hour, from dawn to dark, as well as info on topics such as how to cure and smoke your own bacon. Drool-worthy photographs highlight dishes such as Pasta Carbonara, Pork Belly Hash with Kale and Sweet Potatoes, and Bacon Crumb Apple Pie. Any evening that begins with a Bacon-Infused Manhattan holds the promise of becoming an unforgettable good time.