The first all-female spacewalk&nbsp -
10.21.2019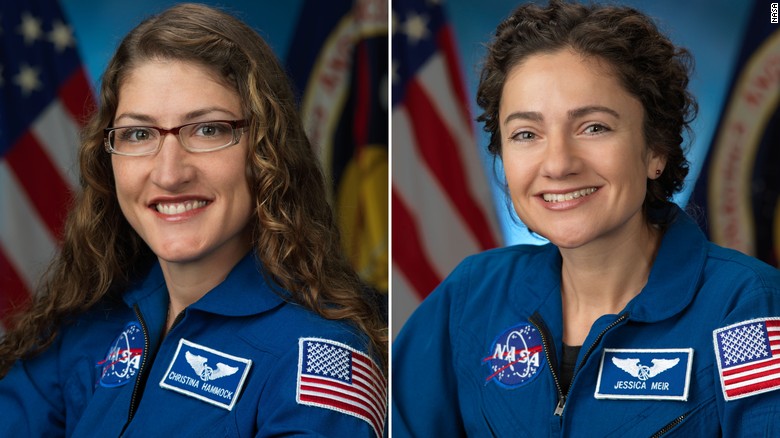 After the first all-female spacewalk was scrapped in March, NASA has now scheduled another attempt with astronauts Christina Koch and Jessica Meir for October 21.
The announcement was made Friday during a briefing by the agency previewing 10 upcoming spacewalks by astronauts on the International Space Station.
For the intended spacewalk in March, Koch was going to be paired with astronaut Anne McClain, who has since returned to Earth. In March, NASA cited
spacesuit availability
as the reason for scrapping the walk. McClain herself made the decision and the teams supported her, Koch said.